TheWild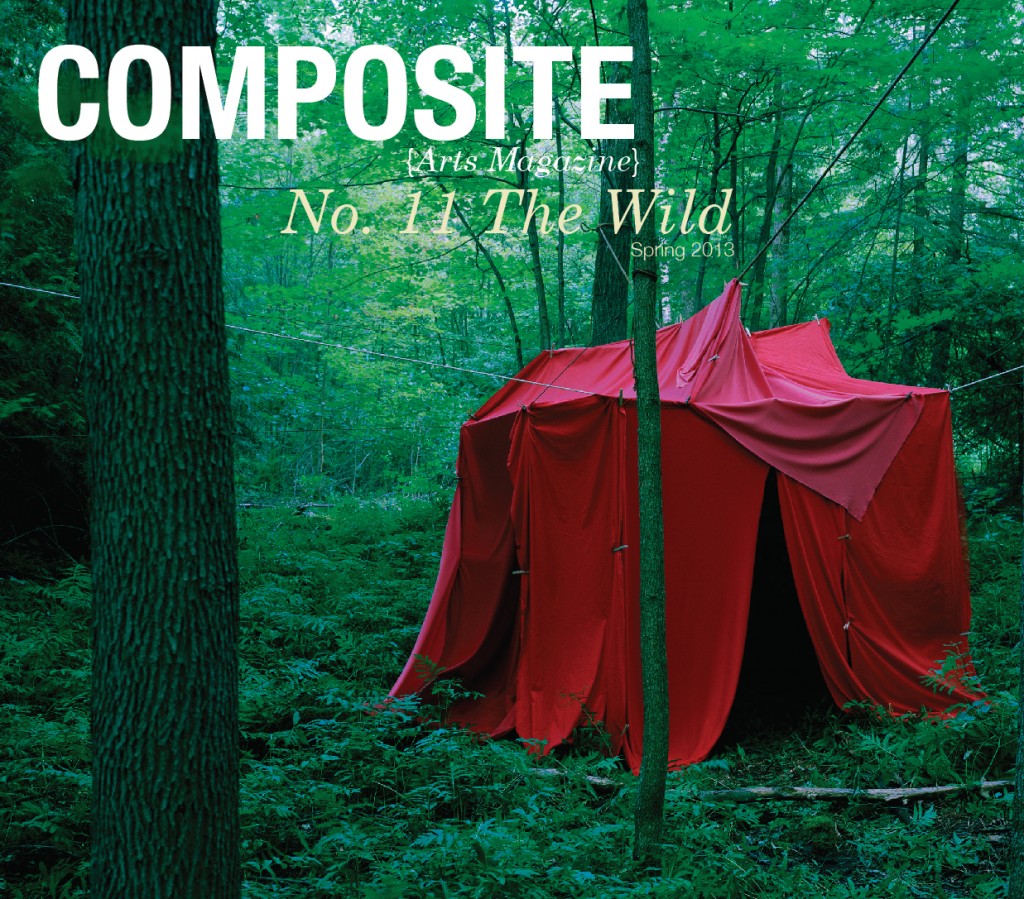 No. 11 The Wild
Spring 2013
Life always pushes up through the cracks.
Over all of Earth's landmasses and its shallow waters, plants survive in the harshest conditions: lichen atop a mountain where the atmosphere thins, a succulent in the dryness of the desert—even weeds crack the cement carpets of human civilization. Seedlings on the bottom of the rainforest fight to catch the Sun's rays, inevitably choking a new sprout.
In the depths of a cave, creatures survive without sun and without sight.  Bears hibernate for months without food every year. There are more kinds of crawling things and birds than humans can attempt to find and fit into taxonomic classifications, each living its own personal fight for survival.  The shear diversity of life on our planet is mind blowing, and it cannot be tamed.
And yet, we are in a daily struggle to do just that.  Images of lightning are snatched from the sky with the click of a shutter.  Expert climbers scale Everest every year.  Sailors attempt to row across the Atlantic.  Others willingly leave the comfort provided by homes, towns, and cities to live and write in the Alaskan wild.  No matter what amenities are offered by civility, we, as a people, seek to immerse ourselves in the natural world, to capture its majesty and the awe it inspires, even if just for a moment.
When we look at the natural world, we see the reflection of ourselves, and the wild within.
Contributors
Atsuko Morita has substantial experience in the field of photography. Most recently, her photography was selected and exhibited in numerous juried shows including: TASTY at Cabrilo Gallery (Aptos, CA), PROOF at the Southern Exposure (San Francisco, CA), FOOD at the Center for Fine Art Photography (Fort Collins, CO) ,and 3rd Annual Juried Pinhole Show at the RayKo Photo Center (San Francisco, CA). These are a highly acclaimed international competitions judged by distinguished professionals in the field. In Japan, her photography has been exhibited in the Maronie Gallery and Ississ Gallery in Kyoto, Japan. Her work can be seen at atsukomorita.com
Crystal Morey  is an Oakland, California based artist and educator. Her work can be seen at crystalmorey.com
Ben Tanzer is the author of the books My Father's House, You Can Make Him Like You, So Different Now and the forthcoming Orphans, among others. Ben also oversees day to day operations of This Zine Will Change Your Life and can be found online at This Blog Will Change Your Life the center of his growing lifestyle empire.
Kevin Richards is an amateur woodworker from Broomfield, Colorado who currently resides in Salt Lake City, Utah. He currently runs his Etsy shop, Richards Wood Craft, and maintains a Facebook page by the same name. He can often be found during the daytime in his shop, and late at night trying to outbid you on eBay over various exotic hardwoods. He can be reached at richardswoodcraft@gmail.com.
Darren Rigo was born and raised in rural southern Ontario. The relationship he has formed with the local landscape heavily informs his work. Now living in downtown Toronto as a graduate of the Ontario College of Art and Design, he regularly returns to the local, natural landscape to photograph and collaborate with the land that means so much to him. His images are an attempt to beautify what we normally view as ordinary while they dissect the ways we are connected to nature and to each other. His work can be found at darrenrigo.com
Rick Lamplugh's creative nonfiction has appeared in Phoebe, Soundings Review, and The Feathered Flounder and has earned third place in the Oregon Writers Colony short story contest, and won the Jim Stone Grand Prize for Non-Fiction. He is the author of Job Search That Works and consultant to Living Through Job Loss. He also wrote and produced a public radio series, Work in Oregon.
Jessica Cochran lives in Seattle and works a desk job but is a Midwesterner and biologist at heart. She can be contacted at jeccalee@gmail.com.
Patricia Rodriguez is a native of Oak Cliff, Texas and has been creating art and music for over eighteen years. She is currently freelancing as a painter and draws a major part of her inspiration for this body of work from Nature. She has work published in the Fine Art in Dallas engagement calendar put out by CityArtsCal and a feature in the Wichita Falls Art Review.
Patricia has been featured on television show GOOD MORNING TEXAS and has her first major show at WAAS Gallery showing alongside artist Neil Matthiessen set for the Summer of 2013.  All upcoming exhibits, press, reviews and TV appearances can be found at www.tigerbeearts.com.
Amaris Feland Ketcham is an honorary Kentucky Colonel and a former managing editor at Willow Springs magazine. He contributes the arts and literature blog Bark and has been published in Sacred Fire, Rio Grande Review, Flycatcher Journal, Bosque, and the Utne Reader.
Nathaniel Parsons  lives in Oakland, California. Parsons engages viewers in participatory installations and projects that draw from the act of storytelling, focusing on shared information and how that oral knowledge gets translated into various retellings. He holds a BFA from California College of the Arts and an MFA from The University of Iowa. His work has been shown at the Cedar Rapids Museum of Art, South Bend Regional Art Museum, Southern Exposure SF, and CEC Arts Link in Skopje, Macedonia. His work can be seen at nathanielparsons.com
Guillermo Delgado is an interdisciplinary artist with a history of art creation and teaching since 1994. Currently, he teaches at the Residential College in the Arts and Humanities (RCAH) at Michigan State University. For more information about Guillermo Delgado and his art and poetry, please visit his website at gdelgado.com
Heather Baker is a photographer/artist/nature conservationist. She received a BFA in photography and a BA in anthropology from the University of Illinois at Chicago. Heather started her plant collage work for her senior thesis in college and has continued this work ever since. She currently lives in Dekalb, IL and has been working/volunteering with The Nature Conservancy doing prairie restoration, taking photos of the prairie and documenting the work there, and creating all kinds of art. Her art and photographs can be viewed at www.hbaker1.jimdo.com.